A sense of guilt 
Sim Og-youn was restless that day. She had been looking for the clinic for an hour now but no luck. The roads looked deserted. None of the people she asked knew about the place. 
Few also looked suspiciously at her when she asked about the clinic. Did they know what she was about to do?  Suddenly, she started feeling pangs of guilt. After all, whatever she was about to do was illegal in her country. 
Only a few days ago, Sim had found out she was pregnant. She was just 22 and was not ready to have a child. After finding out about her pregnancy, she was shocked. Abortion is illegal in South Korea but she knew of places where it was done secretly. She got the address for this clinic, on the outskirts of Seoul, from a friend yesterday. 'Now if only I can find this damned place', she thought to herself.  
After nearly two hours of frantic search for the clinic, and guilt pangs looming large over her mind, she lay down inside a cold, dark, dingy room and waited for someone to terminate her pregnancy. 
It was done in what felt like a lifetime. Even though the clock had barely moved. The person who conducted the procedure told her to pay and leave. She felt physically weak, and guilty. Guilty – not for terminating the pregnancy but for breaking the law. 
'It [having a baby] was something I didn't want to do. So of course the choice was mine. There was just this vague sense of guilt,' she told the LA Times in a recent interview.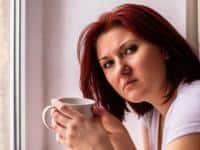 Shutterstock/AMR Studio
Not that uncommon 
A feeling of guilt is common among women who undergo illegal abortion in South Korea, says Kim Khung-hee, a 40-year-old mother of two girls. 
When she realised she was pregnant with a third child, she felt extremely stressed.
Given the family's poor financial condition, she could not even think of another child. Abortion was the way to go, she knew. She too chose to terminate her pregnancy secretly at a makeshift clinic. She wasn't even sure if the person who conducted the abortion was a qualified medical practitioner or not. 
But she had no choice. She chose to put her life at risk because no doctor at a reputed hospital in the city would have risked terminating the pregnancy because it could have landed both of them in jail. 
'... the fact that it was a crime made it emotionally much more difficult', She told CNN in an interview.
Abortion is banned in South Korea except in certain cases such as rape or when a woman's life is seriously at risk. But that hasn't stopped women from terminating a pregnancy.
It just means women like Sim and Kim are forced to undergo abortion clandestinely, accompained by a feeling of guilt, in conditions that aren't safe, by people who aren't qualified and thus putting their lives in danger.
It still happens
According to the government, one in five South Korean women has had an abortion. This is despite the ban on abortion in the country. Statistics show that approximately 50,000 abortions occurred in 2018 alone. 
A woman who undergoes  an abortion runs the risk — even if it was a small one — of being sent to prison for up to a year or a hefty fine. Doctors who perform abortions can be punished with two years in prison.
Shame no more
The emotional burden and the risk that South Korean women have been bearing for years may change now. The movement to decriminalize abortion in South Korea has been on a rise since 2016. 
Activists argued that the law is not fair since a pregnancy does not take place because of a woman alone. And so why should a woman be punished? They also found strength in changes taking place in other parts of the world, such as Ireland, where abortion was legalized after the death of Savita Halappanavar.
In April 2019, the South Korean court ordered that the abortion law must be revised by the end of 2020. The court also added that the ban 'violates a pregnant woman's right to self determination'. 
After the court ruling, according to BBC, several women were in tears and hugged each other. Many women also said they could 'breathe' and that their choices finally felt valid. The shame and stigma will soon be no more, they hoped.
Names have been changed and the persons in the pictures are models. 
Love Matters supports women's right to choose and make decisions about their bodies. Read more about abortion and contraceptive choices on Love Matters. The introduction of the story has been dramatised. The key points in the story are true and factual. 
If you have any questions on abortion, please ask Love Matters (LM) experts on our discussion forum. Don't forget to check out our Facebook  page.