Are you between 18 and 30 years old and living in India or Kenya? Will you help us (Love Matters) by participating in this anonymous online survey? Love Matters is gathering critical information from our users for our Rights, Evidence, Action project. Through this project we are going to improve the information on the Love Matters platform about sexuality, rights and minorities.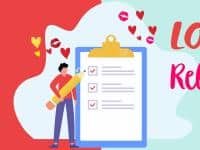 Your responses are very important to find out what you think about certain topics; topics that are sometimes considered taboo in our society. We'd just like to find out what you know, and how you think and feel about them! We also want to find out how often you have visited the Love Matters platform and what you think of the information you found there. 

If you want to participate, please click here or the following link: 
https://lovematters.questionpro.com?custom1=link
If you'd like more information about this project or about Love Matters, please feel free to comment or email us.